C5 Capital aims to raise $150m cloud computing fund – Financial Times
---
---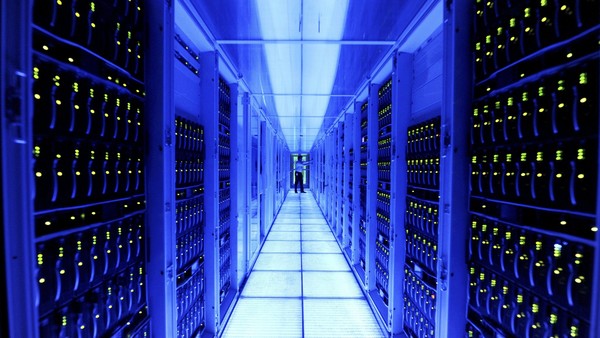 ©AP
C5 Capital, the London-based fund manager, is aiming to raise a $150m fund to tap the booming cloud computing sector after poaching the European head of Intel Capital, the venture capital arm of the US technology group.
Marcos Battisti will join the firm in September to run what would be the largest fund of its type in Europe targeting businesses that operate in the cloud computing market, enabling the remote processing and storage of internet content and services.
At Intel, Mr Battisti led investments in companies including mobile connectivity group Sigfox in France and Anobit, the Israeli semiconductor company that was bought by Apple in 2012.
The origin of the new cloud fund was C5's partnership with Amazon Web Services earlier this year in a Bahrain-based fund that backed start-up companies in the Middle East and Africa.
The new fund will aim at funding the next stage of development of companies in the cloud sector, with a typical investment likely to be between $5m and $15m.
Daniel Freeman, chief investment officer at C5 Capital, said that the cloud computing market remained at an early stage of its growth in spite of the reliance of many internet services on such remote infrastructure.
He said that the fund would be looking to back cloud infrastructure and platform providers as well as consultancies. "It would have been a huge miss if we didn't get involved in this market," he said.
C5 Capital launched Europe's first dedicated cyber security fund in 2014 to focus on technology investments that would be overlooked by many funds that only look at North American businesses.
It has invested in Balabit, a company that specialises in detecting insider threats such as the one that hit Sage last week, and Metrasens, a metal detection system.
Notion Capital has been the most active in investing in European cloud companies in the past, but Mr Freeman said C5 would typically invest in larger businesses than Notion and brings its relationship with Amazon.
He said that he expects that the term "cloud" will probably disappear from view as it will become the "new normal" for computing.
C5 was founded by Andre Pienaar, who built Kroll's Africa and natural resources division in London, and counts Sir Richard Paniguian, the former head of the Defence and Security Organisation, as a senior partner.
Strategic partners also include Lord Gold, Admiral Mike Mullen, the former chairman of the US joint chiefs of staff and adviser to George W Bush during his presidency, and Jamie Lowther-Pinkerton, the former principal private secretary to the Duke and Duchess of Cambridge.
Copyright The Financial Times Limited 2016. You may share using our article tools.
Please don't cut articles from FT.com and redistribute by email or post to the web.